Pricing - Advance Business Consulting - Pembroke Pines,FL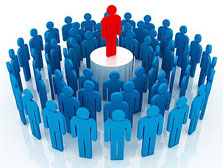 Pricing - Business Consulting, Social media and Online marketing, Miami, FL
Our MBA consultant gives you advice, solve problems, make recommendations, or provide specialized work, such as Business Development, Business Plan, Website, Social Media, Internet Marketing, Reputation Management and Local Directories. All of them designed to increase your revenues. No long contract required. 
Introductory Packages for MBA-EA consultant and Coach 
Consulting Plans available for Monthly, by Project or Presentations
1 hour ($120* / hour; bonus 1/5-min. follow-up call)
2/4 hours ($100*/ hour; bonus 2/5-min. follow-up call)
5 + hours ($90* / hour; bonus 3/5-min. follow-up call)
No contract required for coaching and consulting, use as needed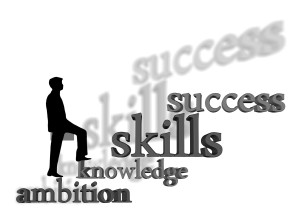 Social Media Service Price List- Services are designed for services professionals
Audit & Evaluation - $149 Add a SEO comprehensive report-consultation and explanation for only $79
We will evaluate your current web presence—from your website, social media platform (up to 3) and traffic solutions, to your use of social media, video marketing and email opt in choices—or lack thereof. We'll have a one-on-one call or email where we walk you through the results and tell you what's HOT and what's NOT and give you honest feedback & recommendations! The purpose is to show you how to consolidate your efforts and maximize your results! The SEO report will add great value to your online marketing strategies.
Basic Package - $349 (upgrade from the Evaluation is $249)
The Basic Set-up Package includes set up or repairs of up to three profiles of your choice and basic networking of these profiles together with each other. Can be Facebook, Tweeter, LinkedIn, YouTube or Google+
Phone Coaching Program (2hrs) - $169 or $199 onsite (2hrs.)
Need help implementing your Social Media Strategy? The coaching program is a 2 hour program designed to help you do just that! It includes guidance via a weekly coaching call, opportunities for Q&A & training. This coaching goes at your pace and can be scheduled in 60 minutes blocks by phone.
Monthly Maintenance – Monthly Maintenance Packages are minimum 3 months- Designed for Service Professionals/Small business
Starter Package - $199 set up & $199/ month
The Basic Monthly Maintenance package will provide you with 2-3 status updates/day (posting, sharing and like) on 2-3 networks,deleting unwanted spam, accepting friend request and following back Facebook, Tweeter, LinkedIn or Google+. 
Business Package - $249 set up & $299/ month
The Business Monthly Maintenance package offers all the services in the Basic Monthly Maintenance package. This is an entry-level full service package where we assist you with basis reputation management (Google alerts), basis profile management, we also like, share and comments in your Facebook, fan page profile and LinkedIn groups(up to 50 groups). 
Business Package Plus- $299-set up & $499/ month  
The Business Plus Monthly Maintenance package offers all the services in the Basic and Business Maintenance package. In this package we will comment, create and post one additional daily custom made (content creation) keyword rich/link post. We also will post your very own information, images and photos. We provide and report to you, basis reputation management for your peace of mind and comfort in these social media platform and Google Alerts. We assist you in audience building thou PPC in Facebook and Top Linked for LinkedIn. We design your very own social media strategy. 
Business/Celebrity Package - $399 set up & $999/ month 
This package includes Business package Plus. Do you have a large following already? The Celebrity Monthly Maintenance Package is a custom package created just for you and your business. In this package we will work closely with your marketing team to develop & manage your online presence across the social web. Features include: audience building, reputation management, content creation & distribution, customer service & more.
LinkedIn Profile Optimization- $229 or $299 for new personal or Business Profile- NO other fees.  
Design to help you rank higher in LinkedIn and other mayor search engines, so your ideal clients can reach you, increasing your exposure and revenues. This package includes; Optimize your profile, relevant keywords,  summary, specialties, experiences, vanity URL, skills, languages, courses, exchange 10 skills and expertise, education , certifications, volunteer and causes, organizations you support, projects, one recommendation, invite 500 new connections, add up to 10 relevant local groups and 10 companies to your LinkedIn profile. It will take less than 5 days once I have all required information.
Local Directory Package start as low as one time fee of $249
Your business will be professionally listed in Google places(local), Yahoo and Yelp (images, photo and review)
Website and Design in WordPress
Wedesign WordPress website for small businesses, service professionals and nonprofits organizations for only $99 per month. We are a full-service website design company. We can build your entire WordPress website for your small business, maintain it, and make it safe and secure. Our price includes the Website design, website development, images, content, web hosting, and a number of other creative services.
Search Engine Optimization Report- SEO as low of $99 no other fees
Our comprehensive SEO report is design to show your website's strength, weakness and opportunities. I will deliver a written report to you and if you wish I can explain the finding to you at no extra cost. No other cost or fees. 
Our MBA Business Analysis is only $599 for one day (7hrs.) or $399 (4 hrs.) 
The results will eclipse the investment. We can analyse your operations, financials or marketing. Our analysis tends to increase your revenues and ROI by lowering your cost, increase sales, online presence, opening your eyes for new ideas and possibilities and allowing you to enjoy freedom. For your convenience our analyst team is fully bilingual. Call now for an appointment.
All our services are professionally performed or supervised by an experienced MBA and social media professional certified.
   Our services are 100% satisfaction guaranteed or your money back.