Internet Marketing - Online Marketing Miami
Internet Marketing Consulting, Pay per Click in Miami & Broward, FL
Must have a dominant present on the web in order to increase your revenues 
Every gigantic business idea takes wings with the launch of a professionally designed website. The Internet has redefined the way business is transacted and your website is the entryway to these companies. Are you taking advantage of this tool to increase your ROI?
Your confirmable online presence has become crucial for every company - to guide its competition and to secure a dominant position in the industry. It is important not only to reflect the business strategy of a company through its website, but, it is equally essential to engage your potential customers into conversation and ultimately to your company.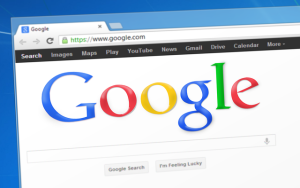 Strategic Marketing Consulting
Shrinking margins are forcing companies to look for ways to grow their businesses and to address marketing cost savings opportunities. Small enterprises must adapt to the ever-changing advertising dynamics of our new global economy. Our analyst and consultant core research process will uncover new marketing ideas for existing products or services as well as reveal new opportunities that are not presently considered. We concentrate on the following core areas: market size, growth, trends, and technology.
Our consultant and analyst can help small enterprises optimize their advertising expenditures through analysis of current advertising structures and capabilities coupled with external analysis of the changing consumer environment.
Online Marketing Consulting
Our consultants and analyst develop and integrate online marketing strategies to match companies' growth expectations and goals. For most businesses, pay per click in Google, Facebook, Linkedin, Microsoft Ads and other strategies is the most cost effective strategy to gain and maintain a competitive advantage in your niche market. Compared with other types of traditional offline conventional strategies and tactics, Internet marketing offers the following benefits:
Targeted: Allows businesses to target their advertising messages with greater precision, while reaching larger audiences than traditional advertising methods.
Measurable: With online marketing, you know exactly how and where your hard working dollars are being spent, what is working, and what is not.
Affordable: Allows your business to achieve a wide reach and build a "brand equity" presence at a fraction of the cost of traditional offline conventional methods.
Our MBA analysis is only $595 for seven hours or $345 for a half day (3.5 hours). The results will eclipse the investment. Our analysis tends to increase your revenues and return on investment by lowering your cost, increasing sales, online presence, opening your eyes for new ideas and possibilities and allowing you to enjoy freedom. For your convenience our analyst's team is fully bilingual. Call now for an appointment.
Please call us for more information, we offer different packages and you pay only for what you need.
No cost for initial Consultation. Our services are 100% satisfaction guaranteed.