Business Consulting, Business Analyst, Internet Marketing, Miami
We take an X-ray of your small business in Ft.Lauderdale and Miami.
Business Consultants for Small Companies.
We increase revenues and lower your cost. A professional consultant can analyze your enterprise to find superior ways to help you achieve your goals. Your business practices can be more profitable. We can show you how. We are helping owners to grow their businesses and bottom lines by using several packages specifically for small businesses within your reach.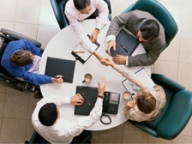 Our consultants works to develop enhanced Business Plans and Strategies, energize sales and marketing plans using social media, online Marketing and Search Engine Optimization and Branding to optimize online exposure and traffic. In short, Our Consulting firm helps businesses to increase their traffic, leads, revenues, value and return on investment.
Our most valuable introductory package
Our analyst an (MBA) is trained to perform an exhaustive diagnostic study of  businesses. The analyst and support team have experience with similar businesses operations. An in-depth examination is performed including finance, operation, social media, Internet marketing and sales functions in the enterprise to provide recommendations for improvement by identifying your strengths and weaknesses.
We provide an objective and comprehensive analysis of the company to give an unbiased view of its strengths and weaknesses. The analysis takes approximately seven hours. Our target market is businesses that range from $300,000 to $10 million in annual revenue.We will answer all your questions and concerns related to your company and marketing plan, exit strategies and business valuation. You will receive an oral and written presentation. Our job is completely confidential and satisfaction is guaranteed.
Our MBA  analyst will perform the work on site and consult with his team members, who have access to all company resources. The resources include, but are not limited to, businesses and financial data, comparative company performance benchmarks and expertise, and they are available for collaboration in developing recommendations to address any company difficulty.
Our MBA  analysis is only $595 for one day (7hrs) or mini $345 (3.5hrs ). The results will eclipse the investment. Our analysis tends to increase your revenues and return on investment by lowering your cost, increase sales, web presence, opening your eyes for new entrepreneur ideas and possibilities and allowing you to enjoy freedom. For your convenience the analyst team is fully bilingual.
Call us now for an appointment that will change your small business and your life.  Nothing to loose however a lot to win $$$
Allow our Small Business Consultants to serve as your enterprise advisor and personal marketing partner.
First, and foremost, we listen to you and your company.
We assimilate your business's goals and objectives and assess your current situation.
We offer a complete company menu of consulting services dedicated to research possible solutions, and align them with your goals.
We communicate progress and recommend alternatives continuously.
We keep your best interests and your business success a priority.
We  use only a professional network of specialized support companies.
We provide peace of mind and we get results.
You pay just for what you need, when you need it.*

Company strategic planning
Our enterprise strategic planning takes into consideration the entrepreneur aspirations, and enterprises objectives. This plan includes mapping a self-correcting process to achieve new levels of small companies performance. This plan helps businesses and owners decide where to focus, where to compete, and how to allocate resources.
Please call us for more information, we offer different packages and you only pay for what you need.
No cost for initial Consultation. Our services are 100% satisfaction guaranteed.